Located right along the Puget Sound, Edmonds features a long list of scenic opportunities for exploring the outdoors! From picturesque parks to its iconic waterfront, there's a variety of activities to choose from, whether you're just looking for a day at the playground or wanting to spend a sunny day by the sea.
When the sun comes out and you're ready to head outside for some fresh air, make sure you have this list of tips for exploring Edmonds on hand:
---
Brackett's Landing South & Brackett's Landing North
Backett's Landing North: 50 Railroad Ave N
Backett's Landing South: 100 Railroad Ave S
Located on either side of the Edmonds/Kingston Ferry Dock, Brackett's Landing South and Brackett's Landing North are both popular destinations! These locals have some excellent tips on how to make the most of this beautiful setting:
"We love to play in the saltwater and build sandcastles with our preschooler on the sandy beach at Brackett's Landing. Watching the coming and going of the ferries and trains nearby adds to his delight. On an especially warm day, we'll head home via Canarino Gelato for cones. Beach and gelato—what more could a kid, or one at heart, ask for?!" –  Claudette Meyer
"My kids and I love to collect sea glass along Brackett's Landing and then have dinner at Anthony's Beachfront Cafe and watch the ferries come and go." – Andrea Wetzel
"Walking the beaches is a favorite thing to do—especially on those rare, sunny days. When the sun is out, it is a blessing to live so close to the coast with all its beauty. Storm watching from Sunset Ave is a great way to take a break and refresh!" – Barbara Clark
"The annual polar plunge on New Year's Day that takes place at Brackett's Landing is a super fun community event. [You can also] stroll along the waterfront where you can pop into the Beach Cafe for a bit and watch the boats go in and out of the Marina." – Windermere North Owner Lena Wood Maul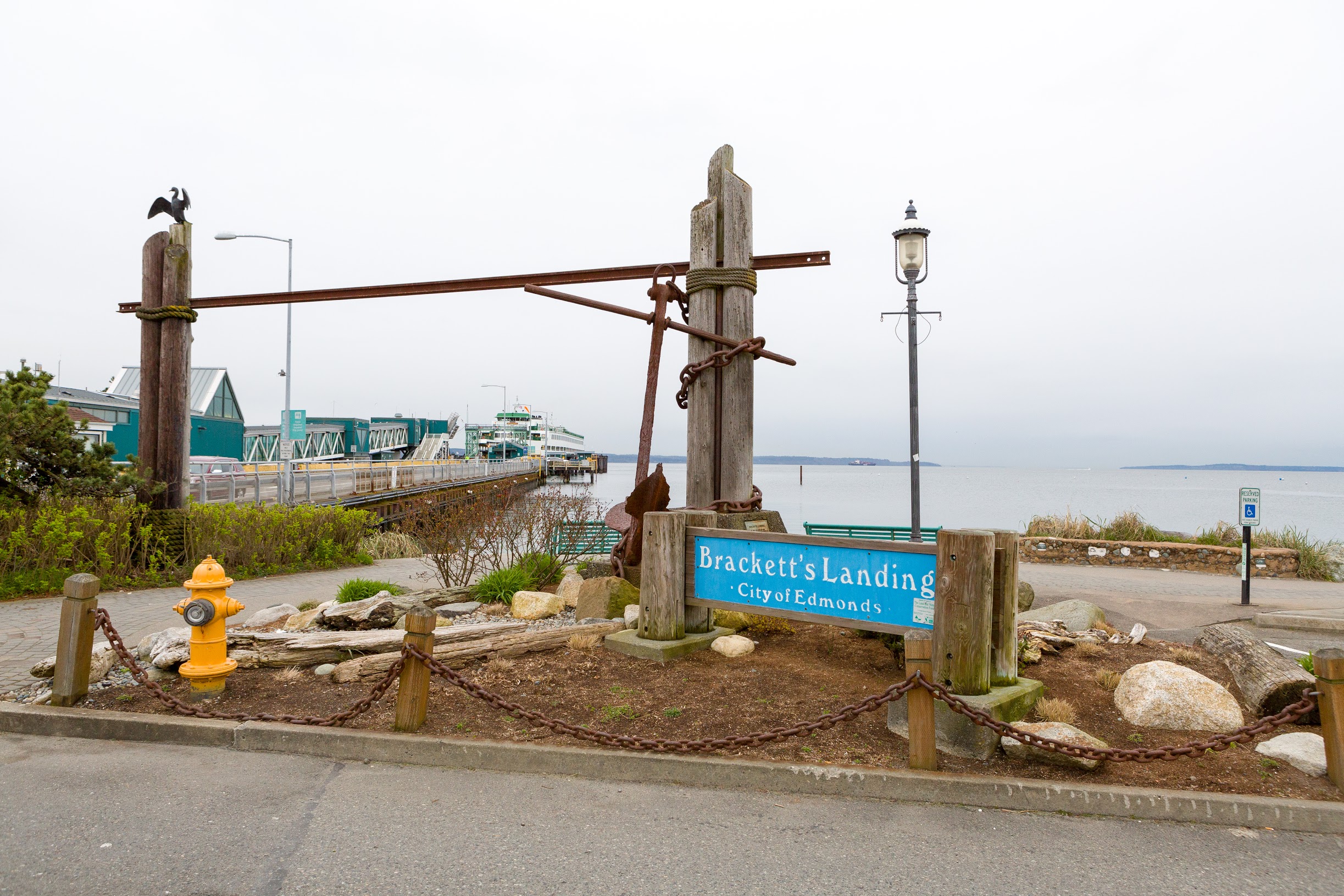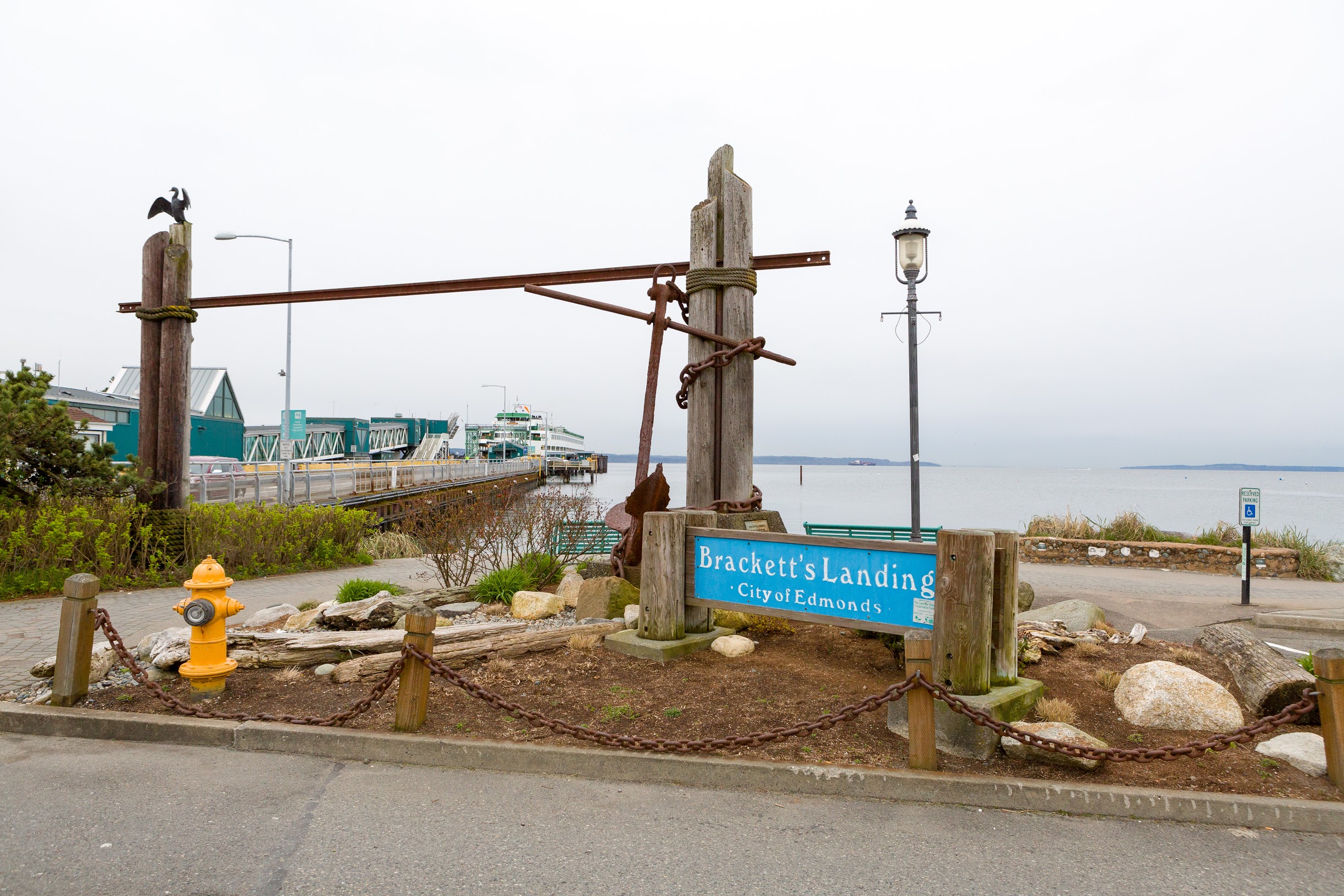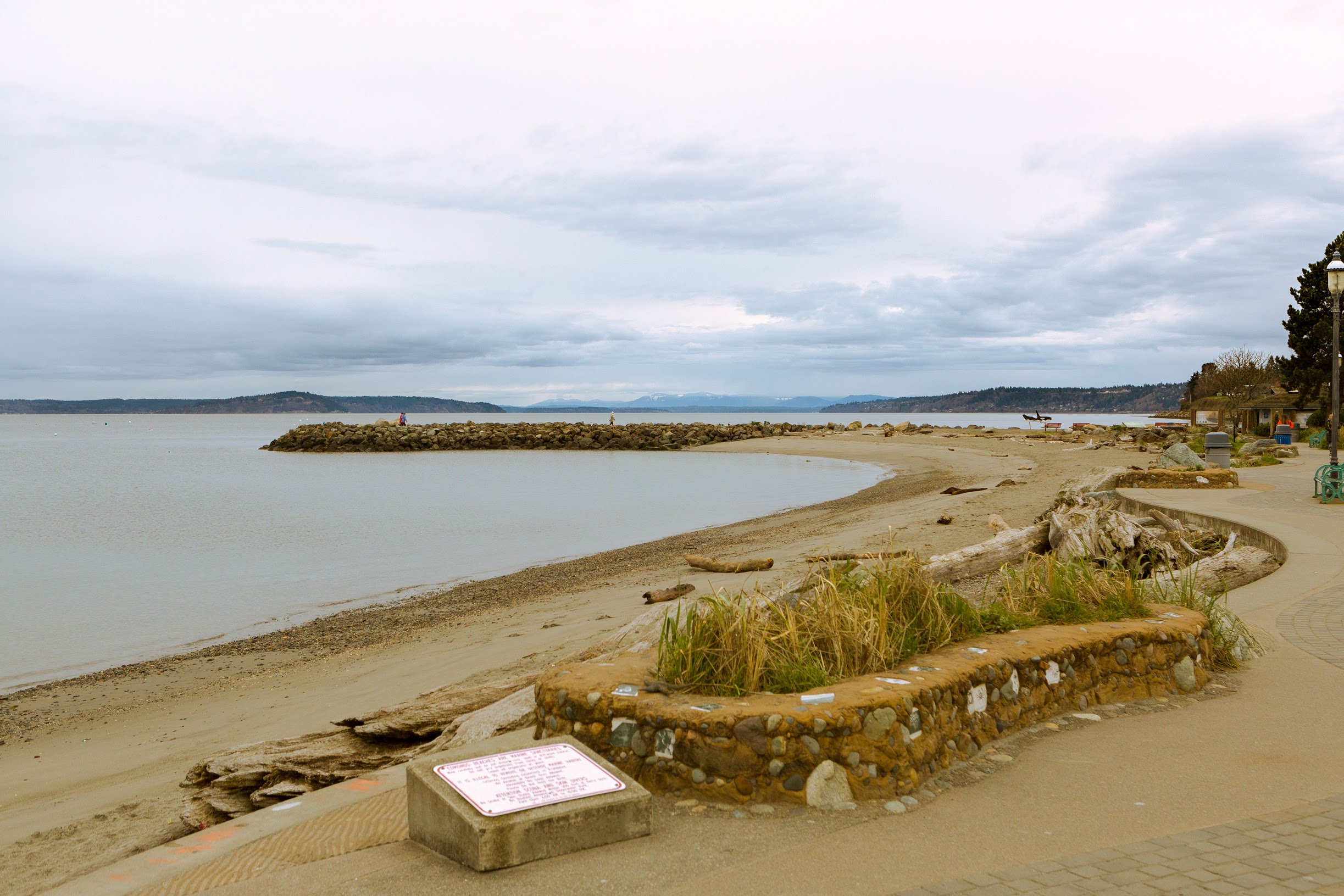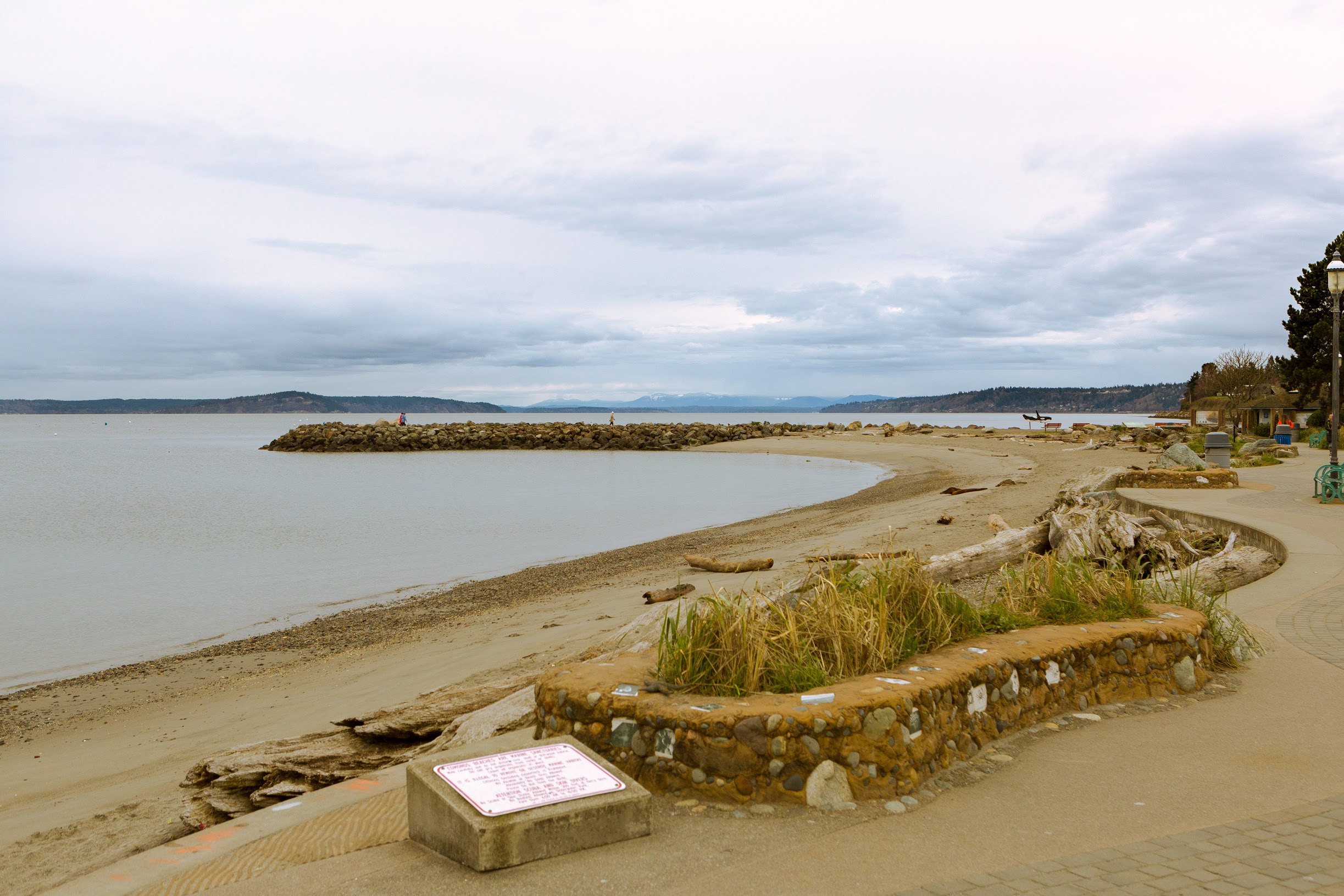 ---
Edmonds Underwater Park
Part of Brackett's Landing North include the Edmonds Underwater Park, an incredible expanse of 27 acres of tide and bottom lands. There are features and trails developed especially for divers, and about 25,000 scuba divers visit and take advantage of this park each year!
---
Marina Beach Park (Including Off-Leash Area Edmonds)
Located at 470 Admiral Way Edmonds, WA
Marina Beach Park is brimming with things to do and see! Stunning views of the water and mountains set the gorgeous scene, and there's a playground, picnic tables, a loop trail, open turf area, volleyball net, restroom, a car top boating launch, and even a special off-leash dog area at the south end of the park! "There is a great off-leash dog park just beyond the Marina that is a great place to let your four-legged friends run and play," shares Lena Wood Maul.
Heading to this park with your pup? Casey Bui has an extra tip for you: "For dog owners, the Harbor Square complex down on the waterfront also houses Blue Collar Dog House, a dog sitting business that also offers grooming and training. It's a nice complement to the off-leash dog park at Edmonds' Marina Beach."
---
Edmonds City Park
Located at 600 3rd Ave S, Edmonds, WA 98020
Offering about 10 acres of park-like space, this Edmonds gem is brimming with top-notch outdoor amenities! A spray park, playground, ballfield, gazebo, fire pits, trails, picnic tables, and more await. Plus, leashed dogs are allowed in the southeast wooded area of Edmonds City Park.
---
Meadowdale Beach Park
Located at 6026 156th St SW, Edmonds, WA 98026
Spanning a generous 108 acres, Meadowdale Beach Park is home to an old forest, a scenic stream that leads to the Puget Sound, and lovely beaches. This park is a popular spot to observe wildlife from, whether you're enjoying the forest or spending time down by the water. Plan your trip here!
---
Hickman Park
Located at 23700 104th Ave W Edmonds, WA
This expansive park is ready for playtime! Beautifully maintained and a joy to spend time in, this park features a trail that winds through a wooded area, a picnic shelter, basketball court, restroom, playground, baseball field, and more. Plus, leashed dogs are allowed on the paths at Hickman Park.
---
Pine Street Playfield
Located at 6th and Pine Street Edmonds, WA
"Pine Street Playfield is simple but does have a little league ball field," shares Casey Diep Bui. This smaller park is perfect for a sunny picnic and a day spent playing on the playground! Pine Street Playfield's residential setting makes it a lovely spot to head to with little ones.
---
Lyndale Park
Located at 18927 72nd Ave W, Lynnwood, WA 98036
While this park is technically in next door Lynnwood, it's too good not to mention! Boasting over 30 acres of beautiful outdoor space, this park includes a native forest, several sport fields and courts (including baseball fields, a soccer field, 4 tennis courts, basketball courts), play equipment, a skate park, walking trails, an amphitheater, an off-leash dog area, and more! Plan your trip here!
---