The Edmonds area is filled with an exciting array of independent businesses to explore and support! From restaurants that serve up authentic and comforting fare to shops stocked with treasures you can't find anywhere else, the businesses in Edmonds are made even stronger by the support of loyal customers and the warmth of the staff who grew up here.
Check out our list of 16 excellent independent businesses in Edmonds that are definitely worth a visit:
---
RESTAURANTS
Hours: 4:00p-11:00pm Monday-Thursday; 3:00pm-1:00am Friday; 12:00pm-1:00am Saturday; 12:00pm-11:00pm Sunday
Located at 109 4th Ave. N. Edmonds, WA 98020
If you're looking for a relaxing night out with friends, the Church Key Pub has you covered. This bar features a selection of hearty, yet affordable sandwiches, flatbreads, entrees, and more, in addition to a rotating tap of up to 19 unique craft beers and a vibe that blends the flavors of an Irish pub with the familiar comfort of a local hangout.
"Church Key Pub has the best food! This place is always packed—standing room only. Yes, the beer selection is grand but the gourmet grilled cheese sandwich, homemade chicken pot pie, salads and fresh pretzel with cheese are fantastic. I've never ordered something there I didn't really like."-Melody Benton
For a fun night that won't break the bank, stop on into the Church Key Pub!
---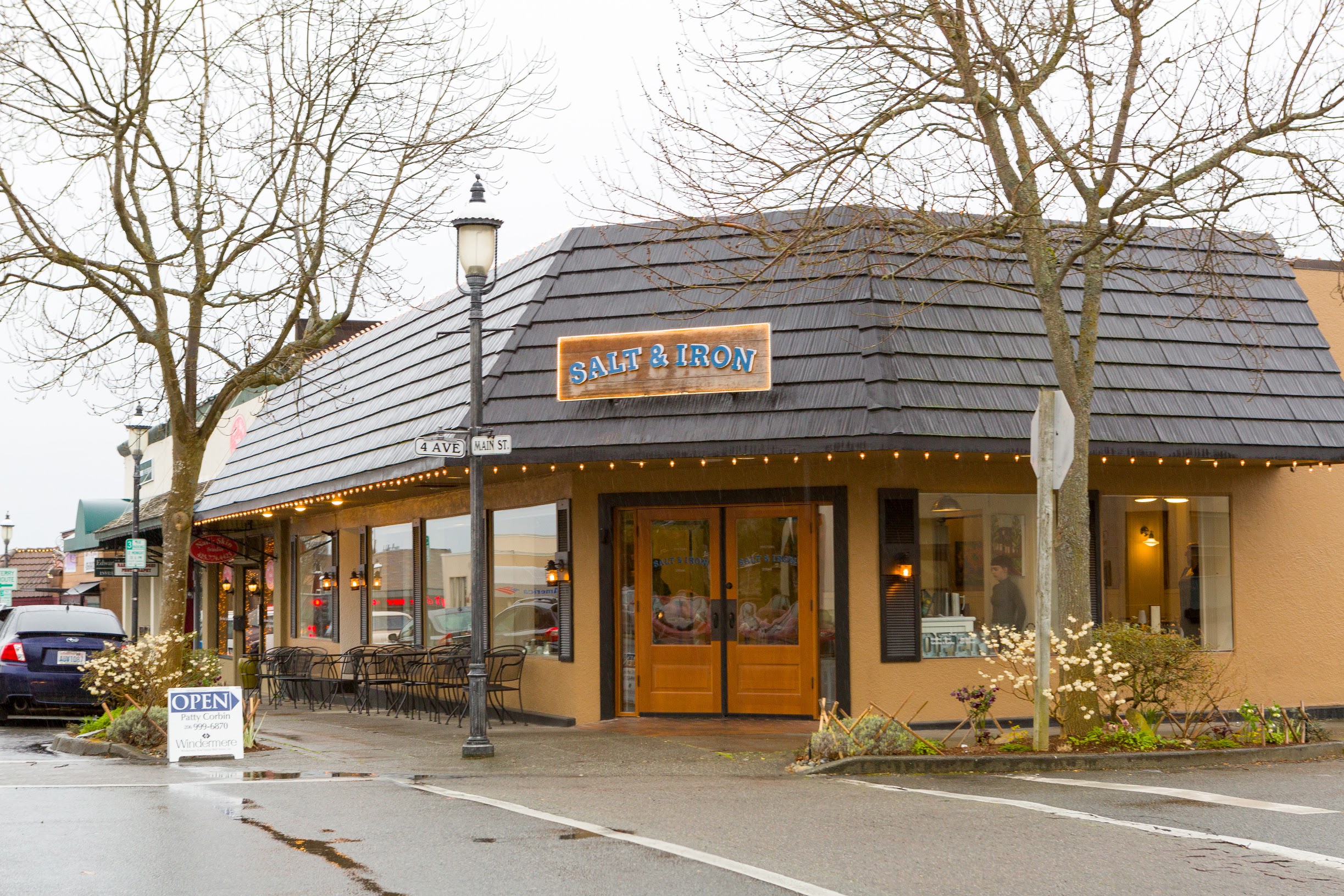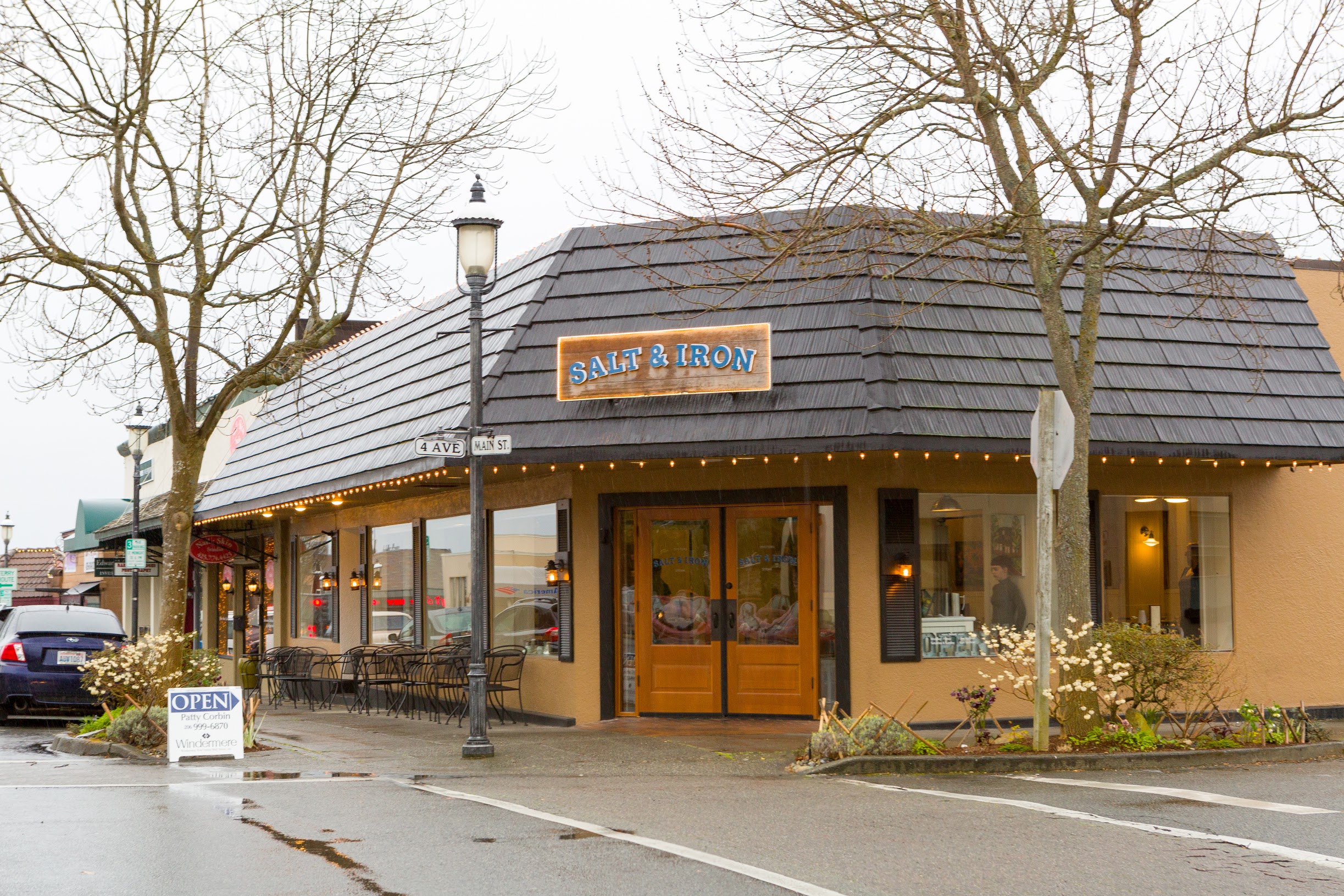 Hours: 11:00am-10:00pm Monday-Thursday; 11:00am-11:00pm Friday; 9:00am-11:00pm Saturday; 9:00am-10:00pm Sunday
Located at 321 Main St. (in Downtown Edmonds) Edmonds, WA 98020
With a bright and welcoming atmosphere in the heart of busy downtown Edmonds, Salt & Iron takes an elegant, yet laid-back approach to fresh American Northwest cuisine. "Salt & Iron has been a great addition to the downtown food scene. Their menu is fresh and offers a fun spot to celebrate a special occasion whether it is their yummy brunch on the weekend or a tasty dinner," says Lena Wood Maul.
Speaking of brunch, according to Caitlyn Johnson, "Salt and Iron is my go-to for brunch. The breakfast sandwiches and mimosas are my favorite!" If you want to experience what all the buzz is about, make a reservation at Salt & Iron!
---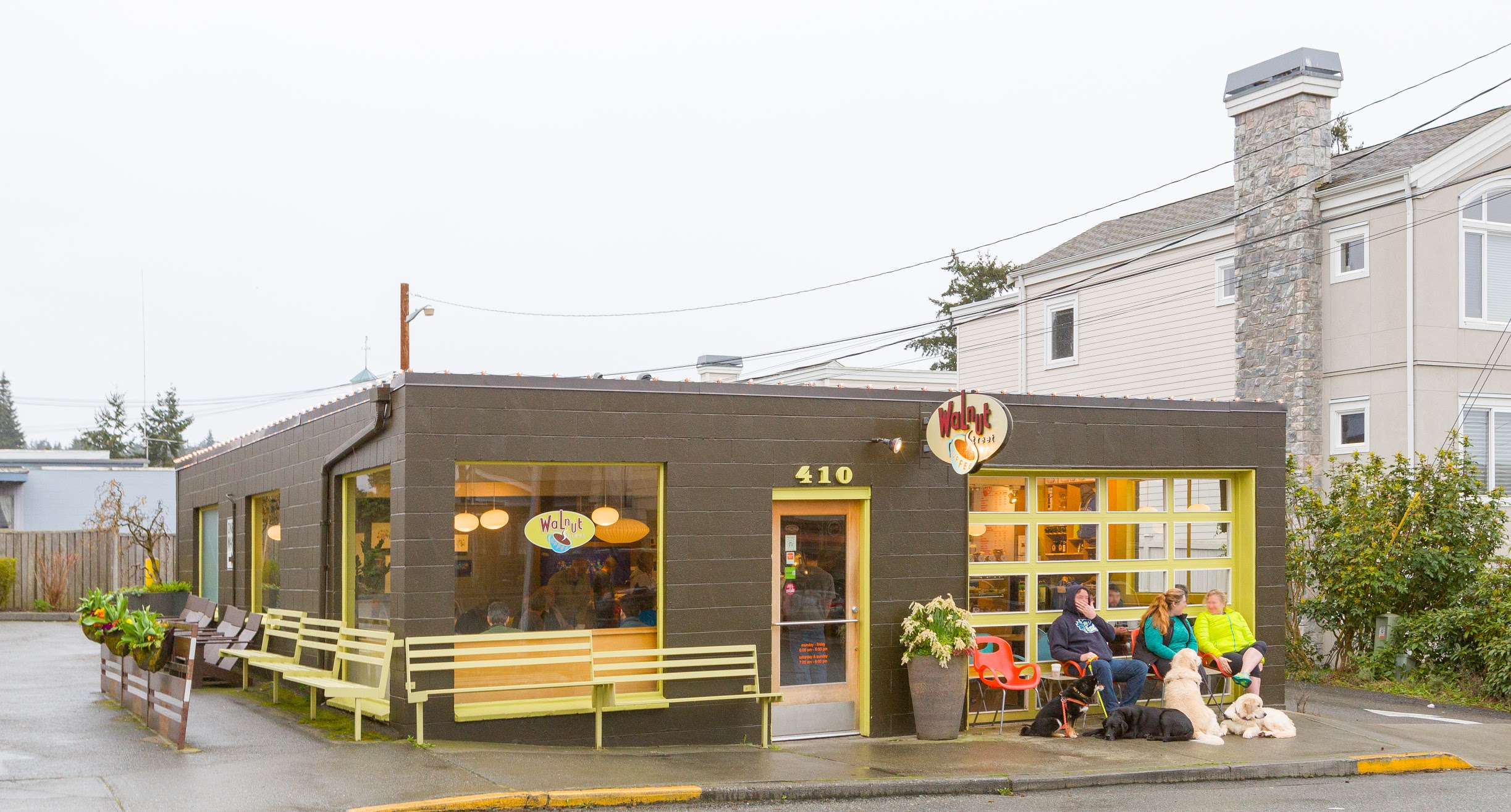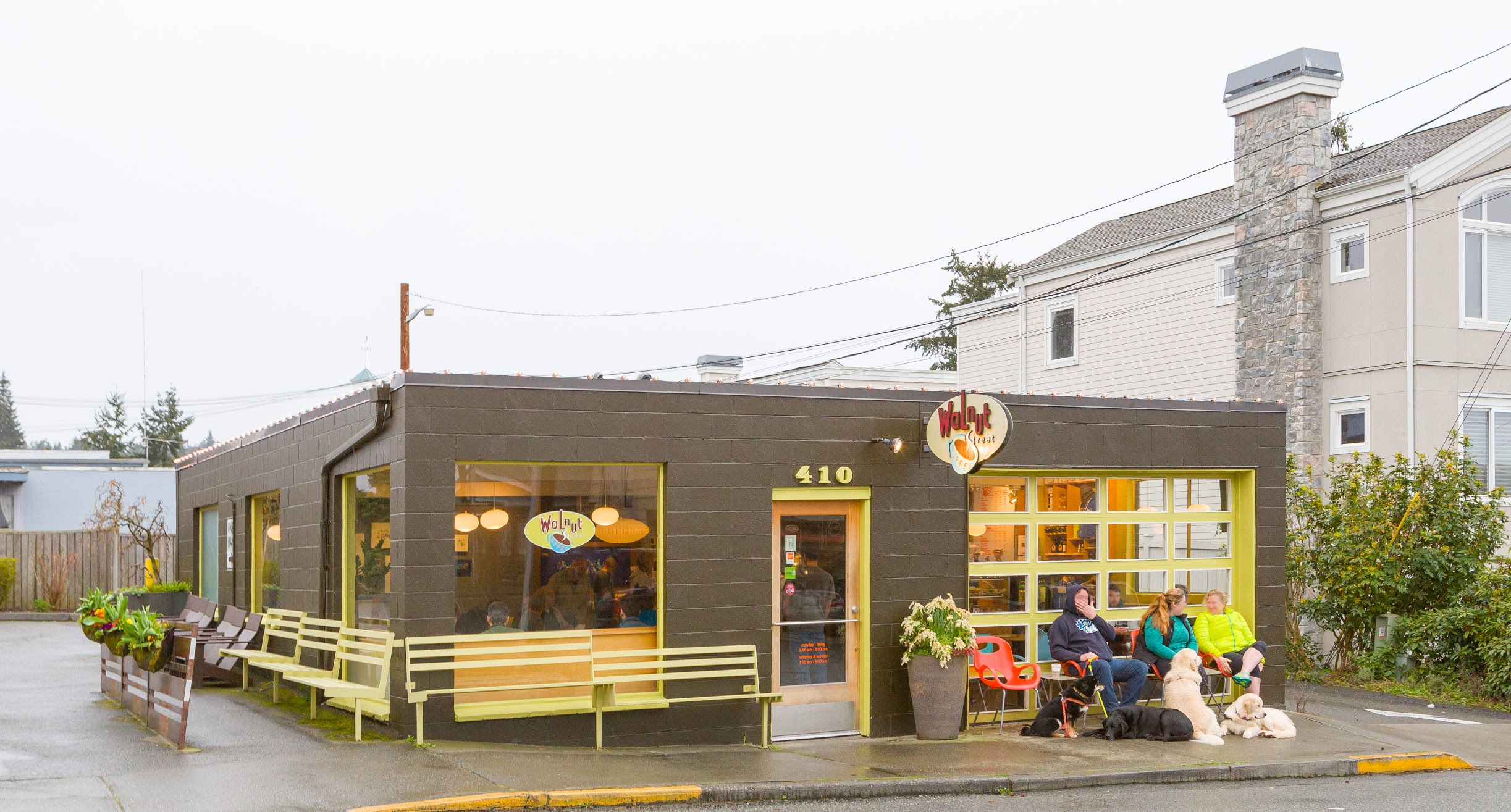 Hours: 6:00am-6:00pm Monday-Friday; 7:00am-6:00pm Saturday-Sunday
Located at 410 Walnut St. Edmonds, WA 98020
Serving Edmonds since 2006, Walnut Street Coffee is definitely a local favorite. According to local Lena Wood Maul, "Walnut Street Coffee brings the goods using locally roasted Vivace' Coffee and they have the best quinoa burrito for a quick healthy breakfast option." -Ginna Demme agrees with and adds to Maul's sentiment: "I love Walnut Street Coffee! Fantastic employees, delicious coffee and treats, wonderful atmosphere! I especially love their rotating featured artwork. Walnut street's quinoa burrito is the absolute best!!"
With other treats sourced from local companies and a commitment to using only organic products, there is no question that Walnut Street Coffee is a true community staple that not only tastes good, but does good.
---
Hours: 4:00pm-10:00pm Tuesday-Thursday & Sunday; 4:00pm-11:00pm Friday-Saturday; closed Monday
Located at 526 Main St. Edmonds, WA 98020
If you want a restaurant experience that makes you feel part of a family, look no further than Epulo Bistro. This quaint spot features a warm atmosphere and delicious European-inspired food prepared with only the freshest and finest local ingredients. If you're not sure what to order first, Lena Wood Maul has a suggestion: "Epulo Bistro hands down has the best appetizer in their burrata cheese with fresh handmade cheese, toast points and bright sliced cherry tomatoes tossed in olive oil and basil, yum!" Good food, good service, and a good community are what it is all about at Epulo Bistro.
---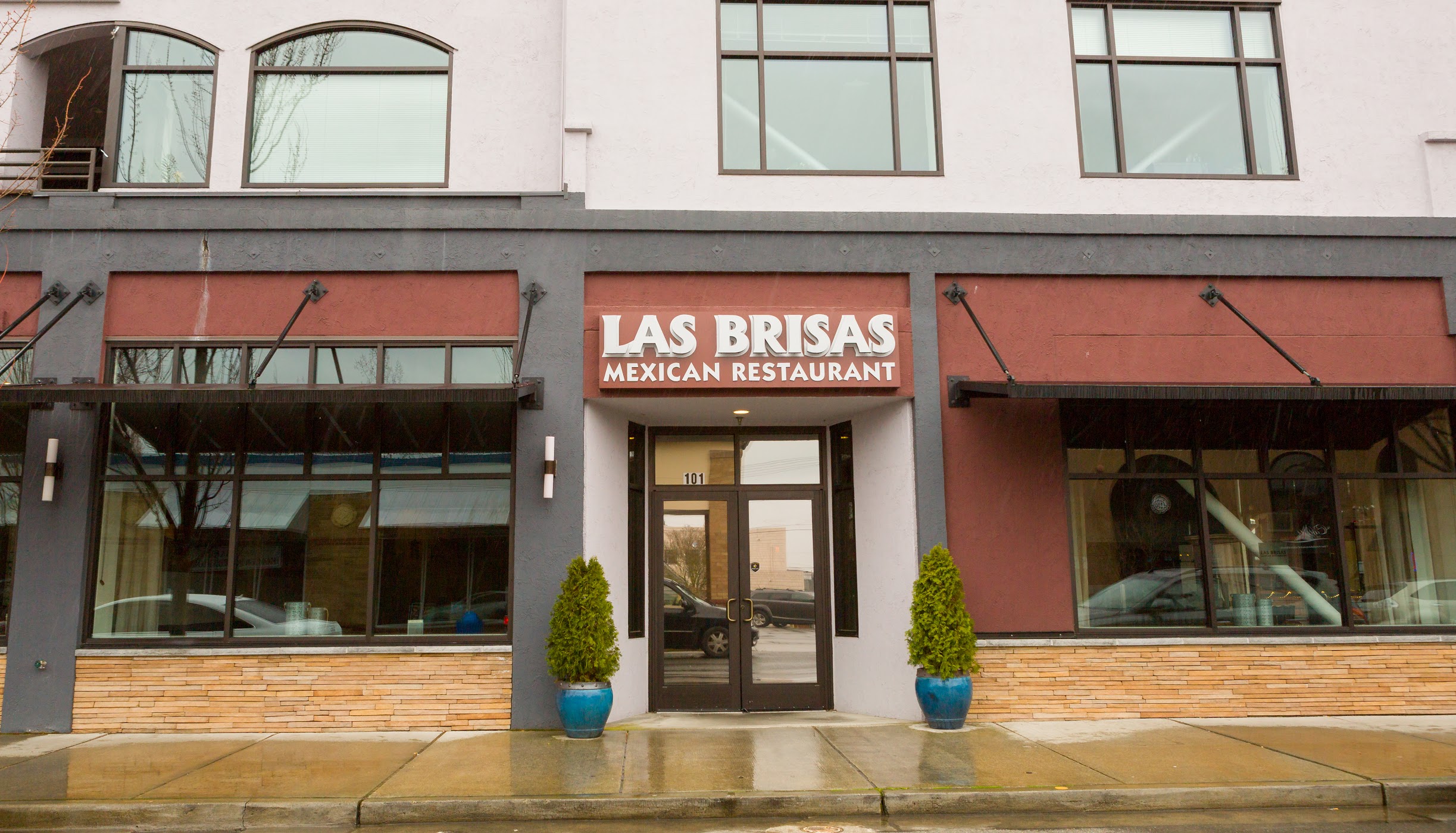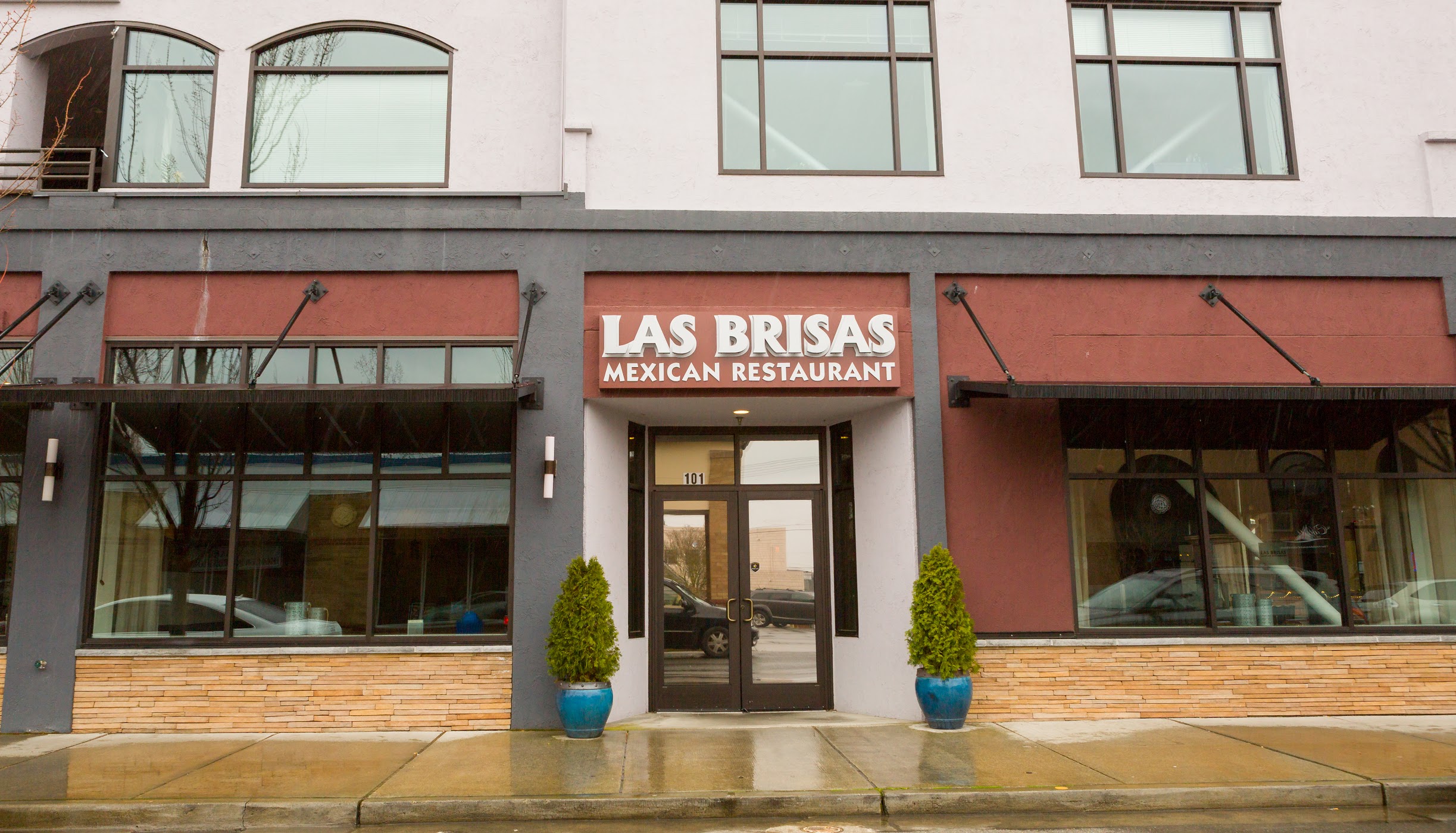 Hours: 11:00am-9:00pm Sunday-Thursday; 11:00am-10:00pm Friday-Saturday
Located at 201 5th Ave. S. Suite 101 Edmonds, WA 98020
If you're in the mood for a little south-of-the-border flavor, you will want to check out La Brisas. This eatery blends traditional Mexican cooking, a sophisticated, modern style, and unmatched service to bring customers an unforgettable experience.
"Las Brisas is a must visit! My favorite item on their menu is the Macho Vegetarian Burrito (and don't forget to get a fresh lime margarita as well!). Their fantastic location, decor, and menu make for a great place for anything from late night drinks to family dining," says Ginna Demme. Stop in today and witness all that has made Las Brisas an Edmonds household name.
---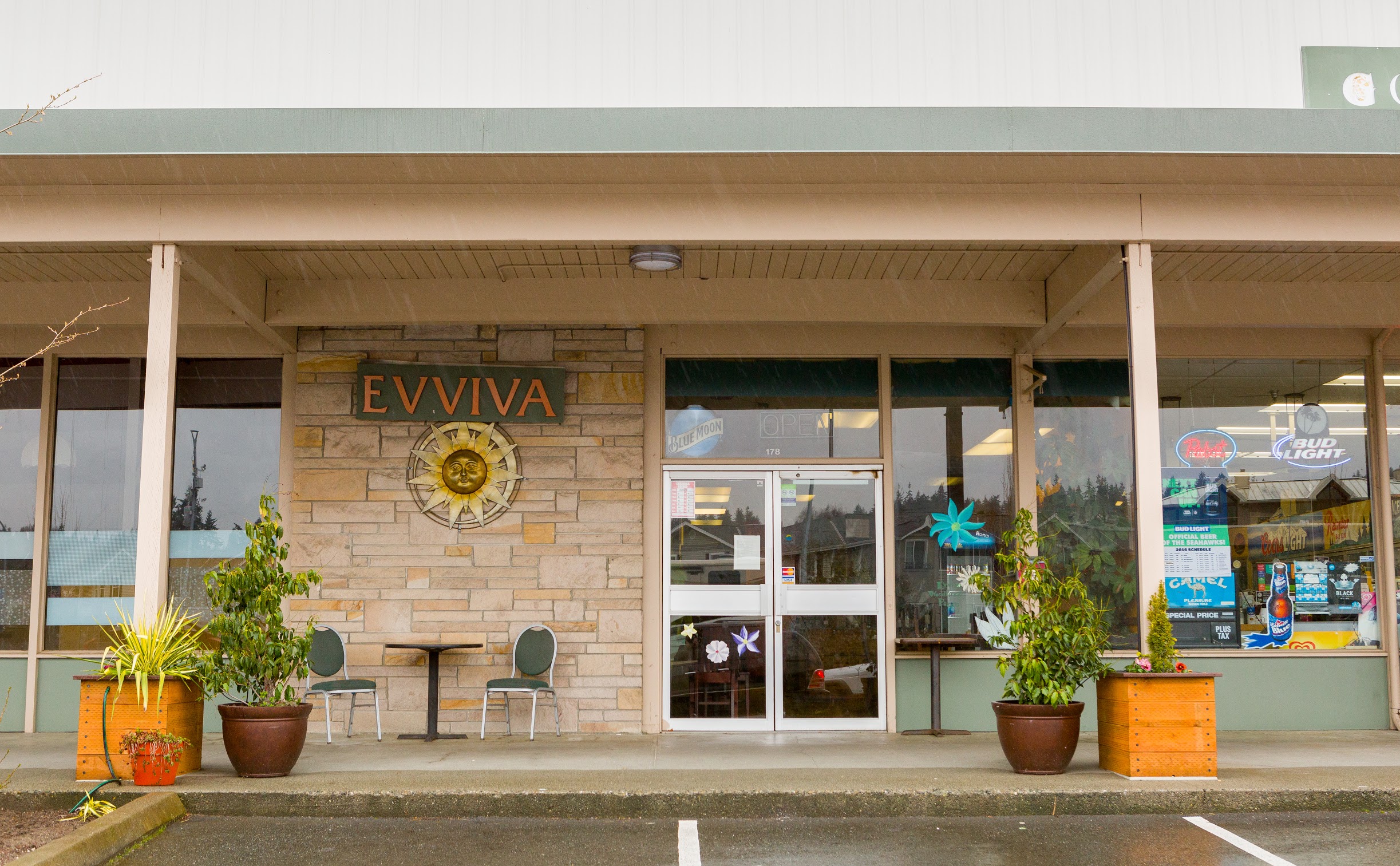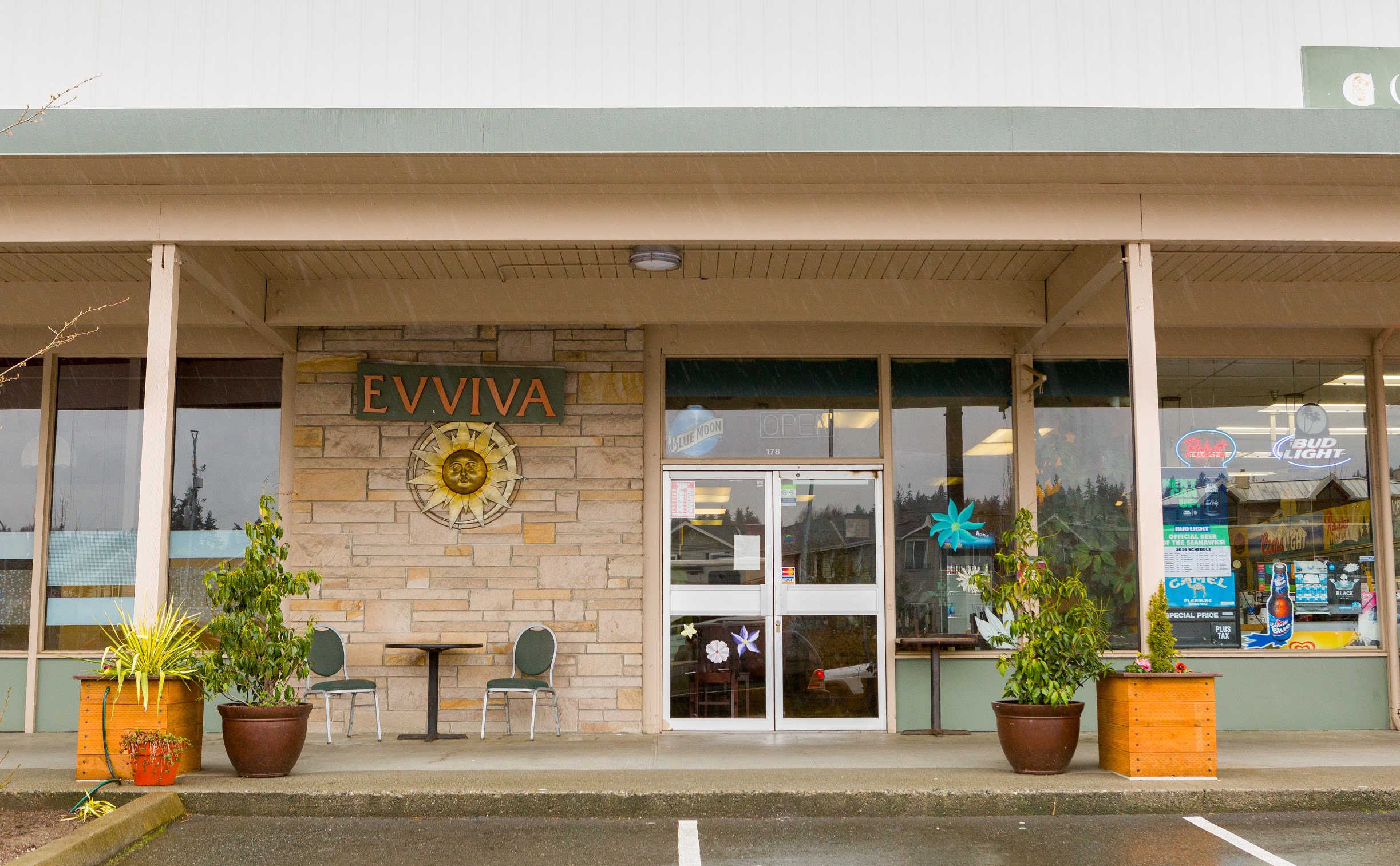 Hours: 4:00pm-9:00pm Tuesday-Friday; 11:00am-9:00pm Saturday; 11:00am-8:00pm Sunday; closed Monday
Located at 178 Sunset Ave. South, Edmonds, WA 98020
For a taste of true, authentic Neapolitan pizza, Evviva Woodfired Pizza is the place to go. "Evviva Pizza is the closest to Italy you're going to get!" says Andrea Wetzel. Indeed, this spot serves up pies featuring only the freshest organic/all-natural ingredients, prepared through the same method that pizzaiolos have been using for hundreds of years. With a unique simplicity and a beautiful location, Evviva Woodfired Pizza is your chance to travel back to the old world without ever leaving Edmonds.
---
Hours: 4:00pm-10:00pm Sunday-Thursday; 4:00pm-12:00am Friday-Saturday
Located at 8404 Bowdoin Way Edmonds, WA 98026
Treating the people of Edmonds to a melting pot of Asian comfort foods and Northwest ingredients, Bar Dojo is a local dining experience unlike any other. Their cocktails are handcrafted using Asian fruits and spices, their food is wild, organic, and sustainable, and their dining room brings all the modern warmth and comfort of Asia to your own backyard. Stop in today for a taste of all the flavors this neighborhood gem has to offer.
---
SHOPS
Hours: 10:00am-5:30pm Monday-Saturday; 12:00pm-4:00pm Sunday
Located at 104 5th Ave. S. Edmonds, WA 98020
An Edmonds landmark for over 40 years, "The Wooden Spoon is another long time family-run shop, with everything under the sun for your kitchen!" says Barbara Clark. This shop was one of the first kitchen shops in the Pacific Northwest and has since expanded to include seasonal items, decorative items, and other household treasures. With a loyal base of local customers and as a popular spot for tourists, the Wooden Spoon Kitchen Shop is an absolute must for anyone who loves to cook.
---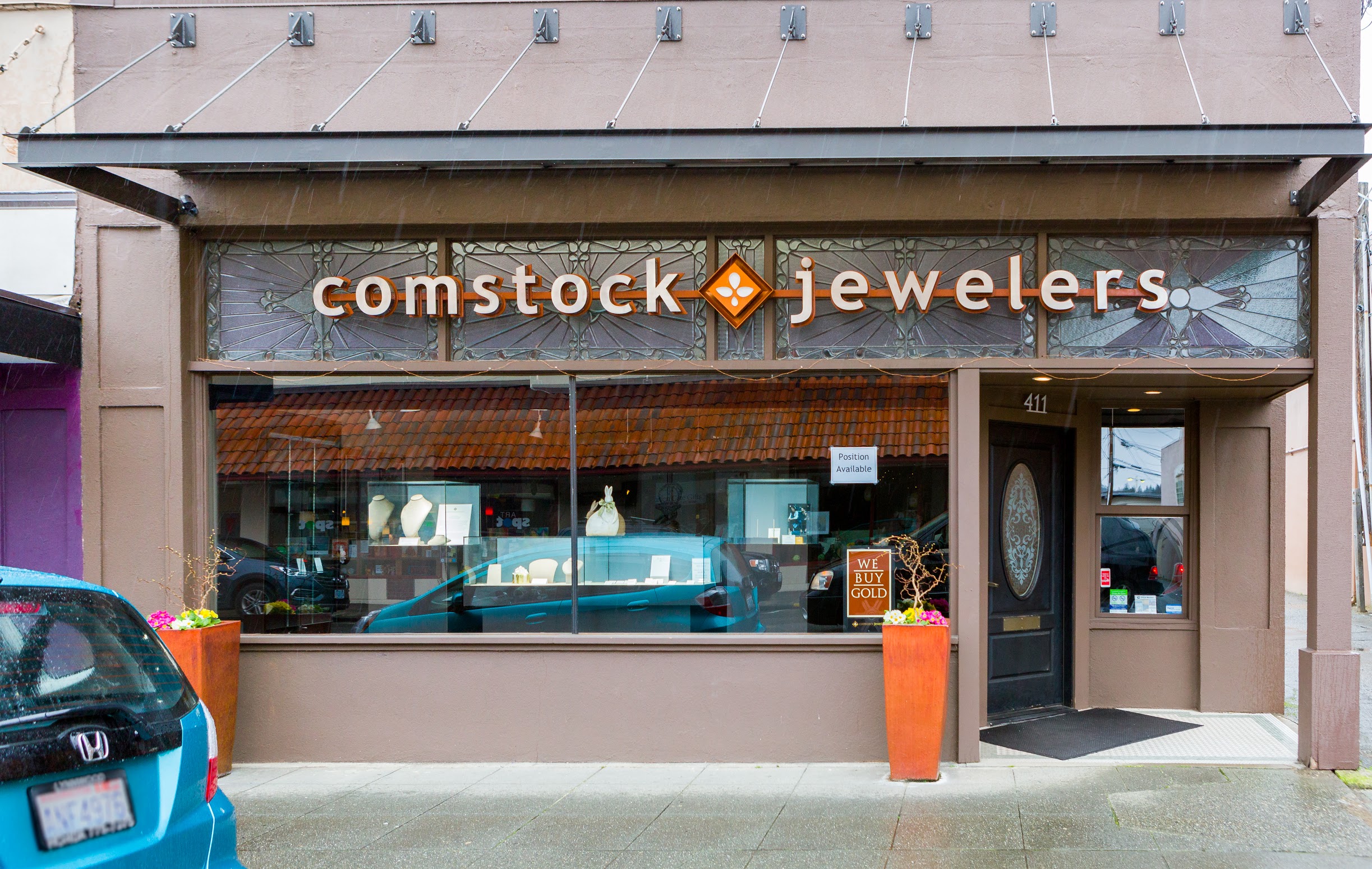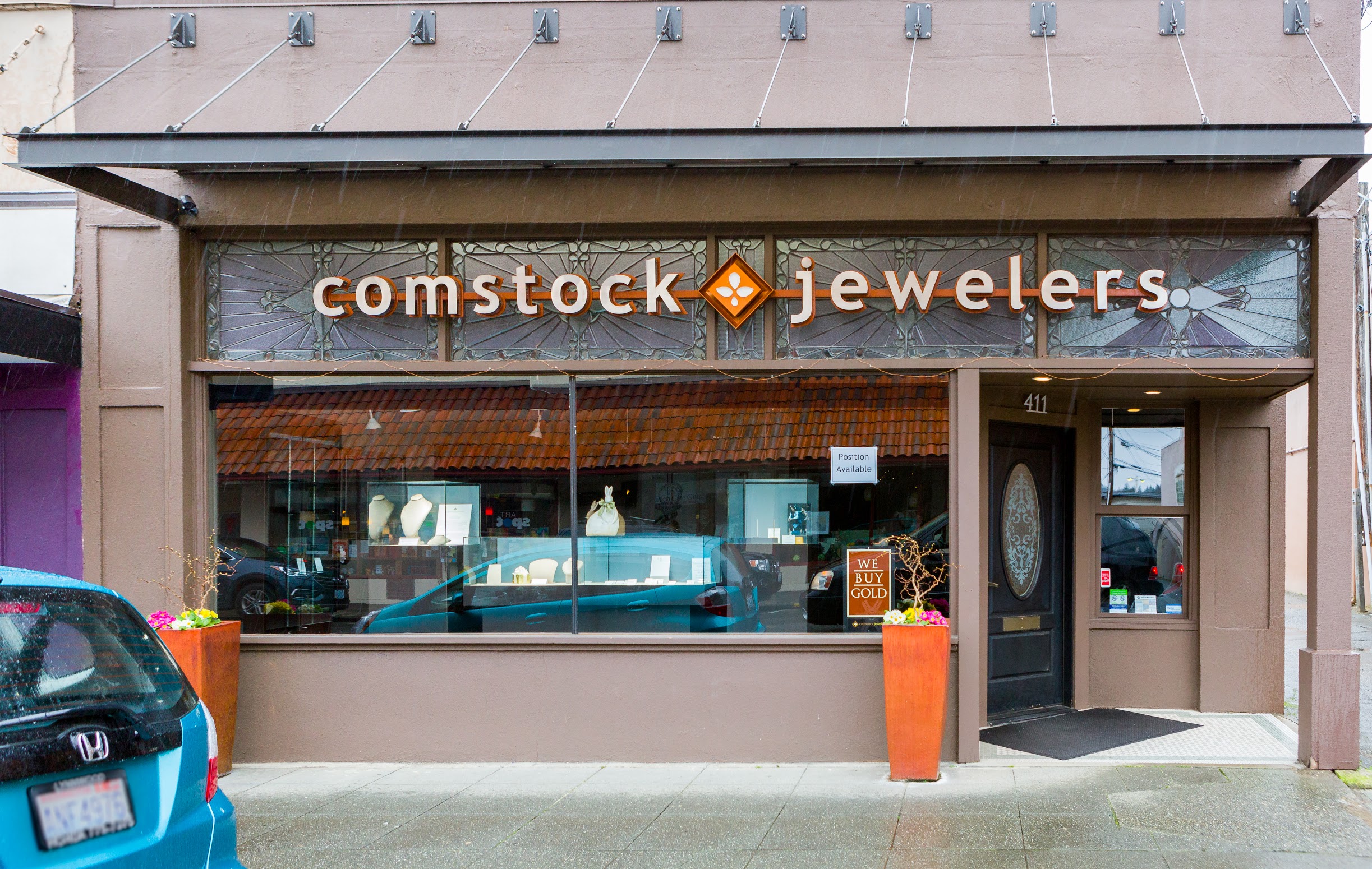 Hours: 10:00am-5:30pm Monday-Friday; 10:00am-5:00pm Saturday; closed Sunday
Located at 411 Main St. Edmonds, WA 98020
Started in 1978 in downtown Edmonds, Comstock Jewelers has quickly grown to become one of the most well-established and respected jewelers in Washington. How did they do it? As Barbara Clark explains: "Part of the charm of Edmonds is the many family owned & operated shops, like Comstock Jewelers. From father to son, and now to grandson, the secret ingredient to their loyal following is their excellent care, customer service and great selection and value."
Indeed, their passionate staff have over 100 years of combined knowledge in the production and sale of fine jewelry, ensuring a quality buying experience every time. If you need a gift for that special someone, trust the team at Comstock to help you find your perfect match.
---

Hours: 10:00am-6:00pm Monday-Saturday; 12:00pm-4:00pm Sunday
Located at 410 Main St. Edmonds, WA 98020
It is already clear from this list that Edmonds has no shortage of unique local shops. From kitchen supplies to jewelry, there is no end to what you can find.  Barbara Clark points out a couple other spots, noting that "Housewares and the Papery are also great shops—I guarantee you will leave with something you had to have!"
The customers seem to agree, as numerous Yelp reviews for the Papery rave about the locale's fun selection of greeting cards, home accent items, trinkets, and stationery.
---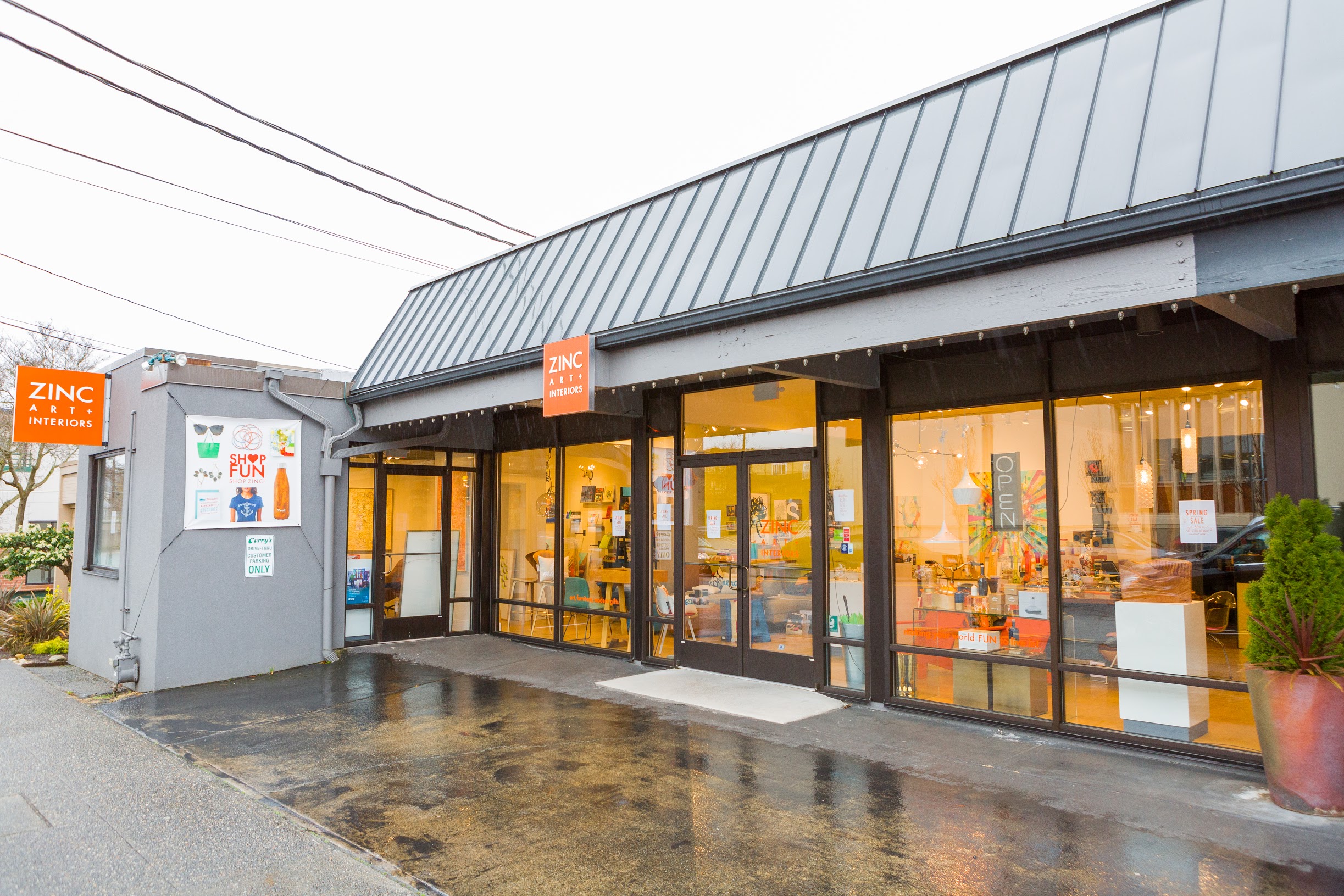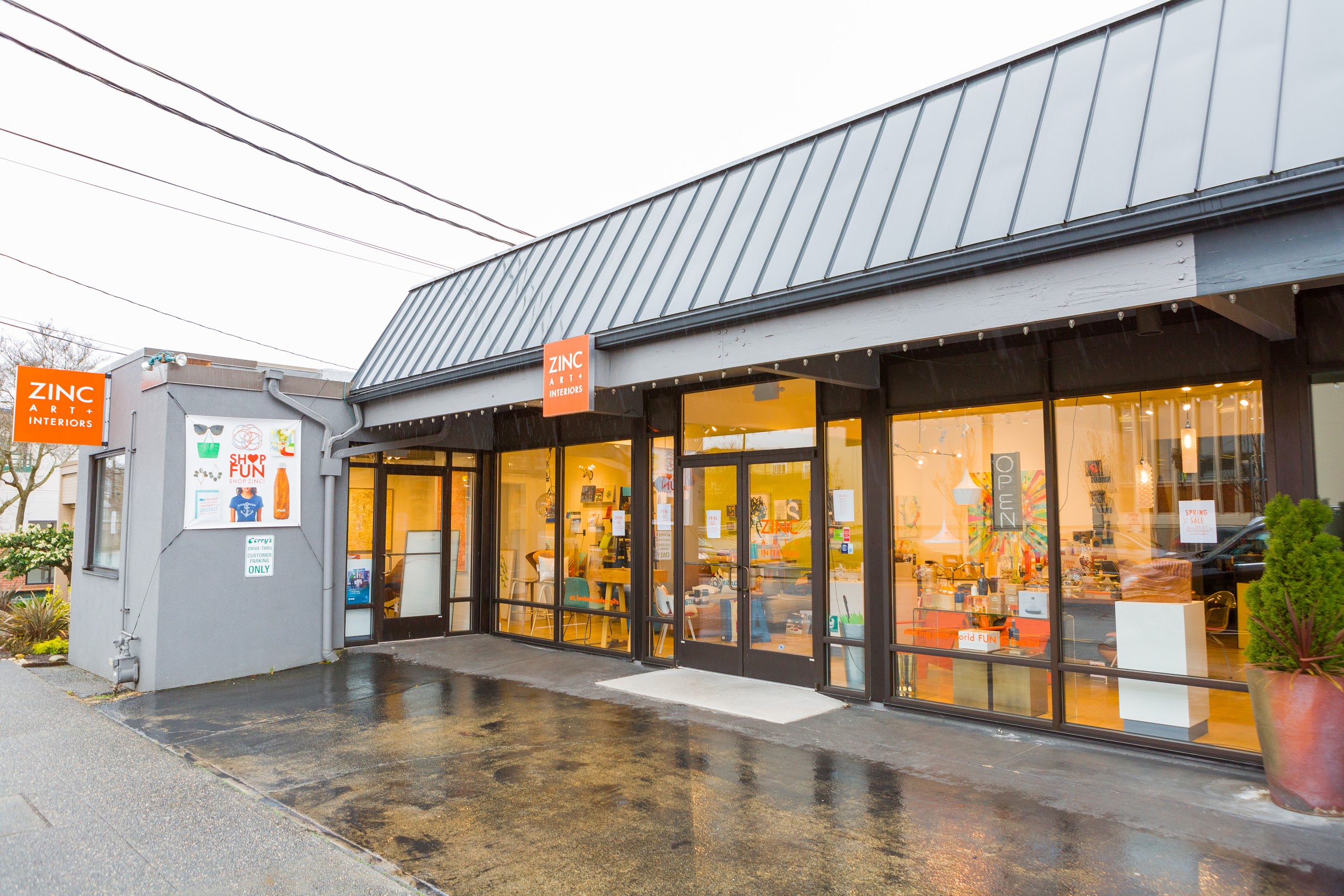 Hours: 12:00pm-5:00pm Wednesday; 11:00am-7:00pm Thursday-Friday; 10:00am-6:00pm Saturday; 11:00am-5:00pm Sunday; and by appointment
Located at 102 3rd Ave. South Suite B Edmonds, WA  98020
With an eclectic array of modern gifts, art, and furniture, Zinc Art + Object brings contemporary artistry to Edmonds. Paintings, sculptures, and other one-of-a-kind items invite you to view the world in a different way and appreciate the beauty of different creative perspectives. If you're in the market for something truly unique that speaks to your soul, check out Zinc Art + Object.
---
Hours: 10:00am-6:00pm Monday-Saturday; 11:00am-4:00pm Sunday
Located at 420 Main St. Edmonds, WA 98020
Stumped on where to find a good birthday present for a kid? Well, Lena Wood Maul says "Whenever I have to buy a birthday present for one of my kids to bring to a party, Teri's Toybox is easy and offers fun, unique toys that don't disappoint." A local store for the past 30 years, Teri's offers board games, costumes, back-to-school gear and more (Including pool gear for those upcoming summer months). Whether you're a kid or a kid at heart, you will love the selections available at Teri's Toybox.
---
Hours: 10:00am-6:00pm Monday-Wednesday & Friday; 10:00am-8:00pm Thursday; 9:00am-5:00pm Saturday; 12:00pm-5:00pm Sunday
Located at 111 5th Ave. South Edmonds, WA 98020
Dedicated to "finding good homes for books since 1972," Edmonds Bookshop is a one-stop shop for booklovers of all ages. From fiction to biography and picture books to young adult novels, this spot has something to pique every interest. With a frequent buyer bonus plan, gift wrapping services, special orders, and more, Edmonds Bookshop is all about serving the people of Edmonds with books they really want to read.
---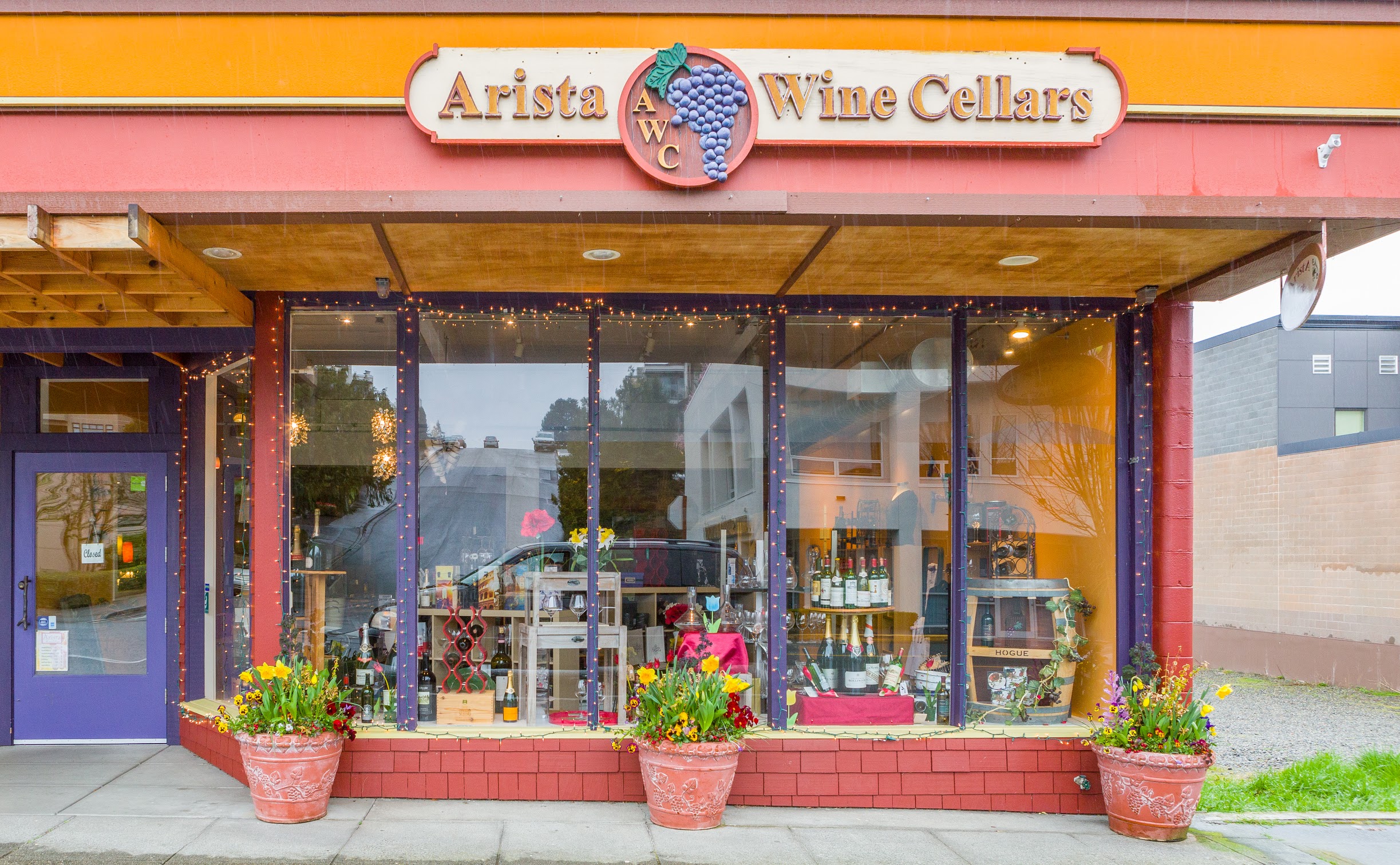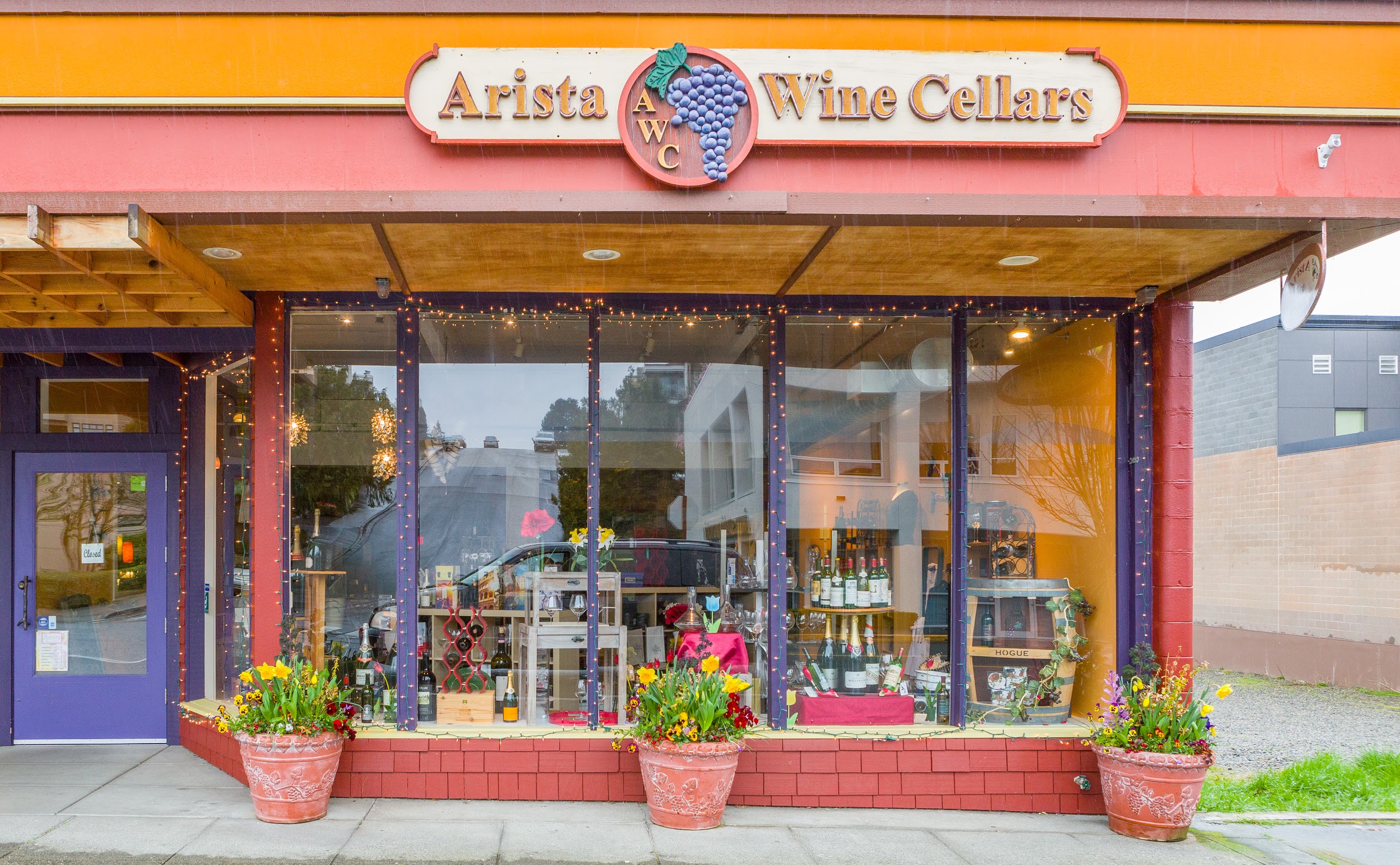 Hours: 10:00am-7:00pm Monday-Wednesday & Friday; 10:00am-8:00pm Thursday; 10:00am-5:00pm Saturday; 12:00pm-5:00pm Sunday
Located at 320 5th Ave. South Edmonds, WA 98020
If you're looking for the perfect wine for a special occasion, Arista Wine Cellars is here to help. They have a wide selection of wines to choose from, both from Washington and around the world. With friendly service and 18 years of experience, the staff at Arista Wine Cellars is sure to pair you up with just the right wine for your needs.
---
Hours: 9:00am-6:00pm Tuesday-Saturday; 12:00pm-5:00pm Sunday; closed Monday
Located at 519 Main St. Edmonds, WA. 98020
If you want to find some truly unique items and support global fair trade artisans right here in Edmonds, Fabric of Life Boutique lets you do just that. This shop is run by volunteers and has been involved in numerous events over the years to raise support and awareness for important local and global issues. For one-of-a-kind handmade jewelry, knick knacks, and household items that represent a cause for the greater good, look no further than Fabric of Life Boutique.
---
Dates & Hours: May 6-June 10, 9:00am-2:00pm (Garden Market); June 17-October 7, 9:00am-3:00pm (Summer Market)
Located at 5th and Bell in Downtown Edmonds (Garden Market) & Downtown Edmonds on 5th Street from Main at the fountain to Bell and east up Bell Street around Centennial Plaza (Summer Market)
Hosted by the Edmonds Museum, the Edmonds Garden and Summer Farmers Markets are a much-loved local pastime. "Edmonds farmers market is my favorite spring and summer activity," says Caitlyn Johnson. "They have beautiful flowers and hand made local jewelry that I usually can't pass up!"
Both markets are open to all vendors with products handmade or "Home Grown in Washington," which provides residents with a perfect opportunity to see what businesses are around to support, like Hunni Co. "Hunni Co is also a locally owned business that keeps Edmonds beekeepers in business with delicious local honey and the farmers market in the summer can't be beat!" says Andrea Wetzel. If you want to experience all the history and diversity of Edmonds in one place, check out one of the Edmonds Farmers Markets this year.