On April 23rd the Washington State Legislature adjourned after passing 10 new bills that will affect housing. Some of the bills are geared toward creating more transparency around brokerage transactions, some are intended to institute more opportunities for building density to provide more affordable housing, and some are more regulatory to help guide and ease the permitting process for building and development.
The bills that will improve real estate brokerage services are centered in transparency and cleaning up some laws that do not trend with market conditions. As of January 1, 2024, all real estate brokers will be required to engage in a buyer service agreement with the buyers they work with, similar to the requirement of having a listing agreement with a seller (SB 5191). These service agreements, better known as Buyer Agency Agreements (BAA) will address compensation, exclusivity, the duration of the relationship, and establish written consent for dual agency. This will create clearly defined broker representation for buyers from the onset of the relationship.
Short-term seller rent-backs after closing are now carved out of the landlord-tenant act if the rent-back is less than 90 days (SHB 1070). This will ease the angst involved with tenant rights, as the goal of a rent-back is to create a convenient transitionary period that intends for the seller to vacate, minimizing their tenant rights. This change aligns with the trends in the marketplace and makes this solution-based approach less tenuous. Lifetime listing agreements were also shortened (SSB 5399).
Washington State ranks last in the number of housing units per family nationally and officials project that the state will need roughly one million new homes by 2044. Many of the bills that passed last month will create policies to help provide more housing units and affordability. Matthew Gardner, Windermere's Chief Economist has been speaking about our state's lack of affordability for years and shares his thoughts here on the HB 1110 which will allow for the development of middle housing.
HB 1110, SB 5258, HB 1042, and HB 1337 were all created to create more housing units. HB 1110 addresses middle housing, SB 5258 modifies several laws relating to the construction of condos and townhomes, HB 1042 enables the creation of housing in existing, underutilized buildings, and HB 1337 will make it easier to build Accessory Dwelling Units (ADUs) in urban growth areas.
SB 5412, SB 5290, and HB 1293 are intended to ease the permitting and design review processes when applying for a building permit. These should help streamline and accelerate getting from point A to point B on a building project. With the goal of providing more housing units, the backend systems needed to be reevaluated to meet these goals in a timely fashion while adhering to important guidelines and procedures.
Lastly, HB 1474 will increase the document recording fees by $100 to fund a new state program to provide down payment and closing cost assistance to people, or heirs, impacted by racially restrictive covenants. This program is set to raise $75 million per year to improve housing affordability. The State also committed over $1.1 billion in budget funds to work towards investing in housing supply and homelessness prevention.
Click here for a detailed review of each new bill and the budget changes. It is always my goal to help keep my clients well-informed about the real estate market and in this case, knowing the direction our state is headed with the laws surrounding real estate and housing. If you have additional questions or want to discuss how these changes may affect your housing goals, please reach out.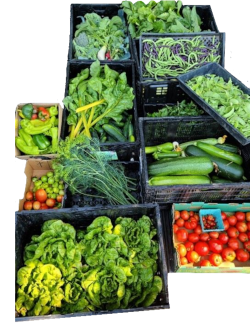 ATTENTION GARDENERS: Windermere Community Service Day is coming and we'd love your help!
Since 1984, Windermere associates have dedicated a day of work to complete neighborhood improvement projects as part of Windermere's Community Service Day. After all, real estate is rooted in our communities. And an investment in our neighborhoods gives us all a better place to call home.
Our office will spend June 9th with the Snohomish Garden Club working to put fresh produce on the tables of local families who need a little help. We will plant over a half-acre of veggies and fruits that will be harvested over the summer and into the fall.
If you'd like to pitch in, we are looking for additional veggie starts. Let us know if you have some starts already going or if you would like to prepare some now that you would be willing to donate.
The garden specifically needs:
Scallions
Snow/Pod Peas (please no shelling peas)
Chard
Lettuce (the food banks require headed varieties, rather than loose-leaf)
Squash (any kind, EXCEPT yellow crookneck)
Cabbage/Broccoli/Kohlrabi/Cauliflower/Collards/Kale
Peppers (early maturing varieties work great: ~70-day range)
Herbs (never enough Basil and Parsley!)
Flowers (marigolds, nasturtiums, or any annuals)