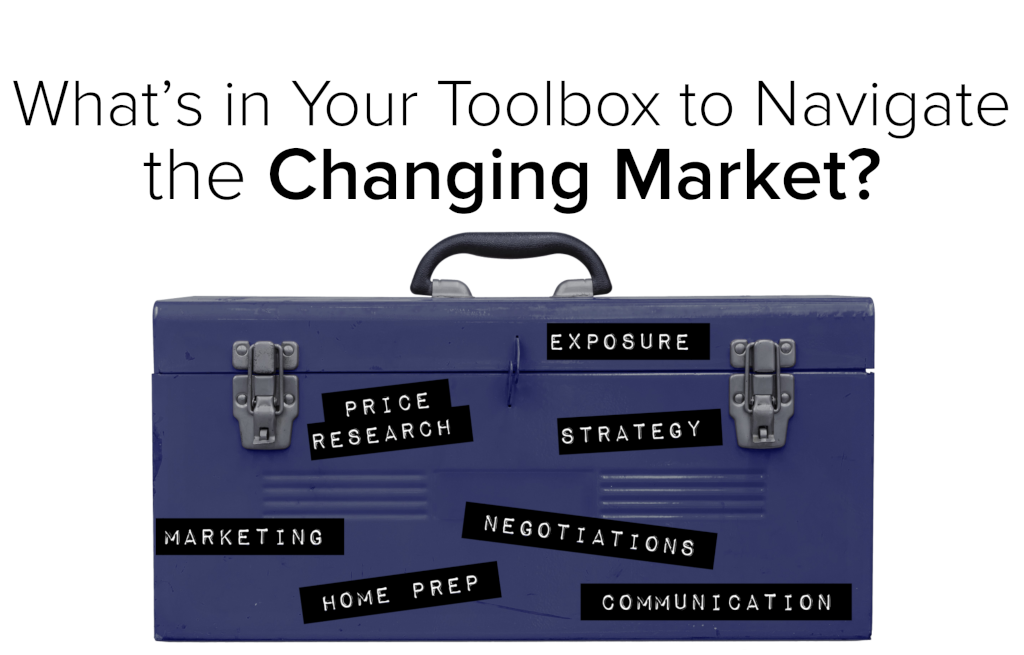 The late spring market brought about some welcomed change to our local real estate markets. In May, we experienced the largest increase in inventory in a decade! North King County and South Snohomish County are two examples of what is happening in all the markets across the Puget Sound as we head into the second half of 2018. Below is a breakdown of the current environment; further is an explanation of what it all means.
North King County (Ship Canal to Snohomish County Line):
38% increase in new listings from April to May 2018
16% more new listings in May 2018 vs. May 2017
Overall 5% more new listings over the last 12 months vs. the previous 12 months
Average list-to-sale price ratios reduce to 104% from 105% in May 2018
Median Price up 15% complete year over year, but down 1% vs. the previous month, landing at $815K.
South Snohomish County (Snohomish County Line to Everett):
27% increase in new listings from April to May 2018
10% more new listings in May 2018 vs. May 2017
Overall 2% more new listings over the last 12 months vs. the previous 12 months
Average list-to-sale price ratios reduce to 102% from 103% in May 2018
Median price up 12% complete year over year, but equal with the previous month, landing at $500K.
This increase in inventory is awesome! It is providing more selection for buyers and is helping temper price growth, which was increasing at an unsustainable level. It is still a Seller's market by all means, which is defined by having three or less months of available inventory. Both market areas are still just under one month of inventory based on pending sales, but not as low as the two-week mark they were experiencing in March.
The increase in inventory is the result of pent up seller demand. From 1985-2008 the average amount of time a homeowner stayed in their home was 6 years. From 2008-2017 it grew to 9 years. With a resounding amount of equity under their belts, many homeowners are now deciding to make moves. Some are moving up to the next best thing and others are cashing out and leaving the area for a new beginning or retirement. This is providing buyers with the selection they have been waiting for after a very tenuous, inventory-starved start to 2018. The buyers that have stayed on the forefront of the market are now being rewarded with choices. These choices are best accompanied with keen discernment in order to craft the best negotiations – the broker they choose to align with is key.
The price analysis above indicates strong equity positions for sellers, but also a leveling off in price growth. Over the first quarter we saw prices increase month-over-month quite handily; now that more inventory is appearing and demand is being absorbed, price growth is not as extreme. This has highlighted the importance of having a strategic pricing and marketing plan for sellers wanting the highest price and shortest market time. The broker they choose to align with is key.
The importance of both buyers and sellers aligning with a knowledgeable, well-researched and responsive broker is paramount. One might think that it is "easy" to sell a house in this market, but the pricing research, home preparation, market exposure, varied marketing mediums, close management of all the communication, and how negotiations are handled can make or break a seller's net return on the sale. With market times increasing, having a broker with a tight grasp on the changing environment will help create an efficient market time, resulting in the best price and terms for a successful closing. It is important that sellers do not overshoot this market, and it takes a broker with a keen gut sense rooted in in-depth research to help get them their desired results.
If you're a buyer, it is overwhelmingly important that you are aligned with a broker that knows how to win in this market. The increase in selection has left some room for contemplation in some cases. Considering possible terms and price based on thorough market research as you head into negotiations are what set a highly capable selling broker apart and are required to prevail. With more selection coming to market, buyers have more to consider, and having a broker alongside them to help craft a strategy of negotiations will ensure they don't overpay.
If you have any curiosities or questions regarding the value of your current home or purchase opportunities in today's market, please contact me. It is my goal to help keep you informed and empower strong decisions.
Windermere Community Service Day 2018
On June 8th, my office spent our annual Community Service Day with the Snohomish Garden Club constructing trellises, weeding and staking beds and planting and labeling a half-acre of produce!
The Snohomish Garden Club will harvest this half-acre, which will yield close to 10,000 pounds of fresh produce to be donated to various food banks and senior centers in Snohomish County. The land for the garden is generously donated by the Bailey Family Farm.
For more information on how you can lend a hand, please visit: SnohomishGardenClub.com
Windermere's Community Service Day was established in 1984 to offer agents and staff a chance to volunteer an entire workday to give back to the neighborhoods in which they live and work.